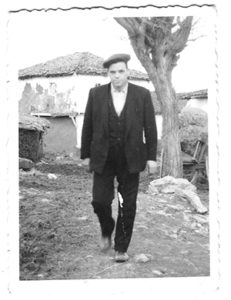 Ömer Matlı, the founder of Matlı Group, started his business life in 1965 by trading onions in the Karacabey district of Bursa. Ömer Matlı, who moved to animal trade and dairy farming in parallel with it in the early 1970s, entered the paddy business with his commercial reputation and accumulated capital, and stepped into industrialism from trade with the paddy factory he established in 1980. Ömer Matlı decided to produce animal feed in 1986 and this investment decision became concrete with the realization of the first cattle feed production in 1988. In the first factory established in Karacabey, 10 tons of milk and beef cattle feed started to be produced per hour. The target audience was initially the dairy and beef cattle breeders in Karacabey, Mustafakemalpaşa, Bandırma and their surroundings. The first modern corn drying facility of the region was added to this first factory in 1992. In the following years, the number of factories increased to 8 and Matlı Group stepped into a brand new sector in April 2010 and started egg production under the Burdan brand.
It continues its production in Canbaz Neighborhood of Karacabey district of Bursa, in modern facilities it has established on a total area of 300 thousand square meters with high-level production technologies and biosecurity measures. Burdan Egg production facility has a capacity of 785,000 chicks and 2,150,000 chickens.
Our production facilities produce under hygienic conditions in accordance with HACCP criteria. Burdan Egg's sorting packaging center produces in accordance with quality management systems with the "International Food Safety Standard" (British Retail Consortium) BRC and the Food Safety Management System FSSC 22000 (Food Safety System Certification). It is the first egg facility to receive the Halal certificate approved by TSE and Diyanet. It is an egg facility with ISO 10002 (Customer Satisfaction-Complaint Management System) certificate in order to maintain the importance it attaches to its customers.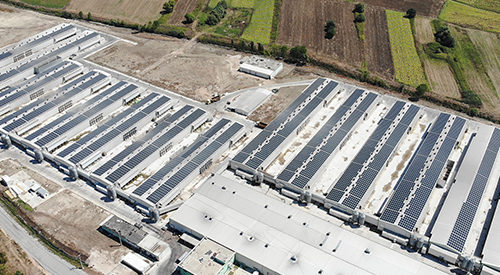 No animal products are used in the feeds that chickens are fed. Chickens producing Burdan eggs are fed with plant feeds. In this way, Burdan brand eggs do not contain any risk that may harm health. Biosecurity measures are given great importance in our facility, and eggs are obtained from healthy chickens, whose health checks are carried out daily by veterinarians.
Burdan Egg has also invested in renewable energy sources with its sensitivity to the environment, and its SPP (Solar Power Plant) investment made in September 2020 was recorded as the highest capacity SPP project accepted in the UEDAŞ region in Bursa. The DC capacity of this investment is 3,975 kWp. With this investment, an annual electricity production of 4.800.000 kWh / year and a reduction of 2.117,000 kg / year C02 emissions are ensured at the Burdan egg production facilities.
Matlı continues to expand its activities with milk and dairy products by purchasing Yörsan facilities in Susurluk in 2022.
Susurluk facilities are one of the first 5 production facilities in Turkey with a daily processing capacity of 1,500 tons of raw milk.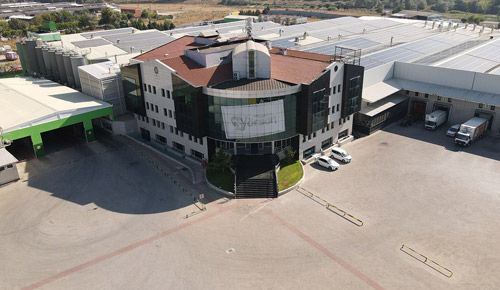 The facility has a closed production area of 60.000 m² on a land of 120.000 m² with its technical infrastructure and with 6 milk acceptance points, can take 1500 tons of raw milk per day to the production line. In addition to the raw milk production capacity of the facility, it is aimed to double the amount of milk processed with the milk powder production facility to be established.
While implementing this big investment, Matlı aims to employ 1,000 people in production and 2,500 employees, including the field team.
BURDAN MAKES A DIFFERENCE AT THE SOURCE
Matlı has known for 53 years that high quality milk and dairy products are possible with quality raw materials, quality feeding and conscious livestock practices.
With more than 40 technical personnel working on animal health and nutrition; High quality dairy products are provided by keeping animal nutrition and health under control with the gold supply chain formed by Matlı team, which provides consultancy by entering the farms of producers all over Turkey.
It provides the taste guarantee of Burdan branded products at the source of the milk. He now offers his 53 years of experience in the nutrition and health of animals, which are the source of milk, directly to his consumers in Burdan branded products.
For more information about Matlı group activities, you can visit www.matli.com.tr.