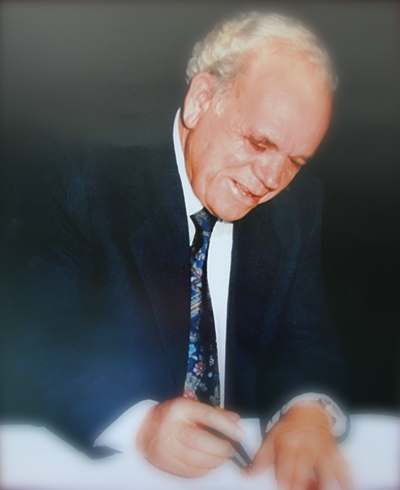 Ömer MATLI, one of the pioneer entrepreneurs of the young Turkish Republic, first started his business life with animal trade, and a few years later, dairy activities took its place. At the beginning of the 1970s, Ömer MATLI's commercial success set an example for the people of the region and played an active role in the development of Karacabey. Ömer MATLI has succeeded in marketing "onion", the most important herbal product of the region, to every region of Turkey, with his work ambition and practical solutions.
Within a few years, the name of Ömer MATLI was included in the list of exporters. Ömer MATLI's commercial identity has turned into an industrialist identity since 1980. Ömer MATLI, with his paddy factory established in accordance with the agricultural structure of the region, has set a good example of successful entrepreneurial spirit in the stagnant periods of the economy. His success in business life is also evident in his industrialist identity in a short time. The paddy factory he established became the largest production facility in the region by operating in three shifts in a very short time.
Ömer MATLI modernized the dairy in the village of Canbaz and moved it to Karacabey in 1983, and in this way he gathered his investments in Karacabey. After 1983, Turkey's transition to a free market economy and experiencing great changes created new perspectives for Ömer MATLI; and took a new investment decision in 1986. With this decision, which is considered the current basis of MATLI AS, cattle feed was started to be produced for the first time in 1988. Working with the technology of that time with a capacity of 10 tons/hour, the factory took its place in the Turkish economy with milk and fattening feed production.
Ömer MATLI has always added his belief in people, his benevolent personality and his enthusiasm for success to his work; and these features made it one of the important feed industrialists of the Marmara region in a short time.
Ömer Matlı established the first modern corn drying facility of the region in 1992 and pointed out that agriculture and animal husbandry are an inseparable whole with this investment that will greatly benefit our national agricultural policy with the development of the people of the region.
Ömer MATLI's last work, "ÖMER MATLI ELEMENTARY SCHOOL", which he called "the most meaningful one of my works", was brought to the society in 1994.
Ömer MATLI has been living in the hearts of his fans since he passed away on December 10, 1995.